AESA
(State Aviation Safety and Security Agency of Spain)
Is the Spanish National Aviation Authority (NAA) which guarantees that national and European aviation regulations and international standards are observed in all aeronautical activities carried out in Spain. Since its creation, AESA is an organisation specialised in aviation safety and security oversight, including all components of the aeronautical sector, with the responsibility to ensure the safety and security of a very large aviation sector, with a special focus on sustainability and with a large number of highly qualified and talented professionals.
CAAi
(UK Civil Aviation Authority International)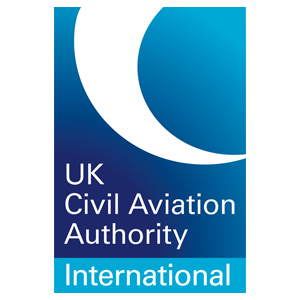 CAA International Limited (CAAi) was established in April 2007 as a wholly-owned subsidiary of the UK CAA. It provides access to the UK CAA's wealth of expertise and experience within the five operating groups of the UK CAA: Safety & Airspace Regulation Group, Consumers and Markets Group, Security Group, Strategy and Policy Group and International Group. Our purpose is to improve aviation standards around the world and our primary focus is providing advisory, training, examination and licencing services to agencies, fellow National Aviation Authorities and the industry in over 140 countries.
OSAC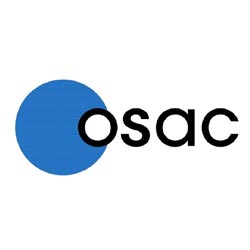 A 100% subsidiary of Apave Group, is a leading organisation providing airworthiness oversight services (products, processes, organisations and delivery of agreements) for civil and military authorities as well as for the European Union Aviation Safety Agency (EASA). It provides also expert missions, audits, advice and guidance assessment of regulatory evolutions, draft of documentation, initiatives to safety improvement, participation to technical advisory meetings.
Six Fois Sept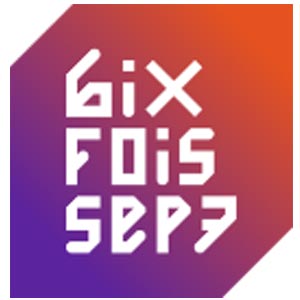 SixFoisSept is a company specialised in DataScience and Artifcial Intelligence for informed decisions. We design tools that remain simple to understand while taking full advantage of Machine Learning algorithms. SixFoisSept works with large groups in the health, insurance and aviation sectors, particularly in the context of risk-based oversight RPBO/RBI.
Why choosing
Apave Aeroservices?

International reach
Apave development has resulted in a network of about 40 international subsidiaries and with 20% of its 12.400 workforce and revenues coming from abroad. Apave Aeroservices is international by nature and rely on our shareholder's commitment to further develop the proximity to our aviation customers.

Independence
Apave Group is known for its historic associative culture. Apave Aeroservices is independent from any financial or industrial stakeholders, making it a trustful and reliable third party for risks assessment and risks management. Our core values are integrity, expertise and customer satisfaction.
Service oriented
Apave Aeroservices is able to provide you with an access to one of the best and largest team of civil and military aviation safety experts available in Europe. Our SME and project managers respond quickly to your requests to identify your needs and to address your concerns.