Laurent Goudeseune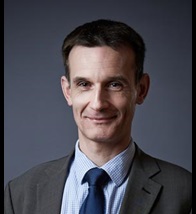 Chief Operating Officer
Graduate of ENAC 1995, Laurent has a 25 years' experience in civil and military aviation acquired on complex international and cross functional projects. He is a true specialist of project management in highly demanding business environment, focused on project delivery, quality control of delivered service, client orientation and conflict resolution. He is also often consulted to provide his expertise in business management challenges and improvement of organisations, but also for team coaching and change initiatives.
On behalf of an Apave Group Consortium, he has managed a highly demanding multi annual services contract for the French DMAé related to the ''analysis and improvement of the implementation of the military airworthiness regulations within the French Armed forces'', including a complex stakeholder consultation.
Before joining Apave in 2009, Laurent had numerous management consulting responsibilities. At EGIS AVIA he was managing international and cross functional teams of consultants and experts. At AIM Satis, he was leading the Business Line Consulting and Projects and implemented several consulting and improvement performance projects for aviation players like airlines, MRO, airports, OEM's, investors. At SOPRA-STERIA, he was Head of the Business Line Aviation Transportation in charge of key accounts like the French DGAC and EUROCONTROL.
Starting at Apave as Director Strategy for the oversight activities of Apave Group, he became Chief Operating Officer of Apave Aeroservices in 2010 overseeing all aviation related technical resources and managing the company's consulting projects with the Group's aviation clients.
Jean-Philippe Renaud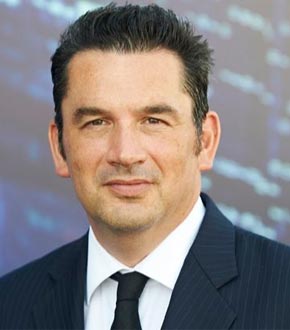 Chief Commercial Officer
Jean Philippe graduated from Le Mans University and Paris Sorbonne University, in Economics and Marketing.
After working at the French Embassy in Vienna (Austria) during the country's EU membership process, he was recruited 1995 by the Daimler Benz Group in Germany for its ''talents pool'' and became Business Development Manager of MTU Aeroengines in 1997 to develop its maintenance activities in the Asia Pacific region, through joint ventures, cooperation and acquisitions. He joined the headquarters of the then newly created EADS Group as Mergers & Acquisitions Manager in 2000, in Munich and then Paris. In 2003, he was appointed Vice-President Strategy and Corporate Secretary of EADS Sogerma Services in Bordeaux, an international MRO and VIP aircraft completion services provider with about 650M EUR sales and 4000 staff. He became a member of its Executive Committee.
He created his own consulting company in 2008 providing consulting and interim management services to aviation players like SR Technics , Singapore Tech, Barfield , EADS, RELAER, and was appointed CEO of ESMA Aviation Academy, a company providing pilot training, with a fleet of 23 Aircraft and key customers in Vietnam and China, increasing the yearly production to about 30.000 flight hours.
He joined Apave in 2015 as Chief Commercial Officer in charge of developing its aviation safety consulting services, addressing the needs of key accounts like Airbus Group, Total Energies, the European Union Aviation Safety Agency (EASA), the European Defence Agency (EDA) and the French Ministry of Armed Forces.
Jean-Pierre Avellaneda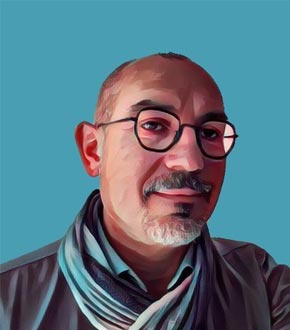 Consulting Methodologies & Performance - Referent
National Head of Apave Group Performance and consulting Services activities – Active member of several normalization committees .

Jean-Pierre is a French recognised expert in lean management and in management consulting focused on organisations' improvements. He enjoys more than 22 years of high level consulting experience provided to the top management of industries like aviation, industry, nuclear, medical, including 15 years of specialised consulting services in organisation and management. His focus is operational performance (i.e. operations, maintenance, quality, supply-chain, HSE...).
Since 2012 Jean Pierre is managing the Apave consulting activities dedicated to organisation, performance, management and quality:
Diagnostic and implementation of performance improvement action plans
Organisation of company's seminars and executive committees dedicated to improvement and change programmes
Training and action plans dedicated to lean management
Combined ''Risks/Performance'' action plan
For Apave Aeroservices, he has successfully managed the complete audit and improvement plan of the EC145 helicopter fleet for the French Sécurité Civile (French Ministry of Interior). He implemented the training and the Lean initiatives within the company Tunisair Technics, the MRO organisation of the national flag carrier Tunisair.

Jean-Pierre is also running the consulting methodology and strategy in a contract for the French DMAé (French Ministry of Armed Forces) related to the ''analysis and improvement of the implementation of the military airworthiness regulations within the French Armed forces'', including a complex stakeholder consultation.
Ivan Pastorelli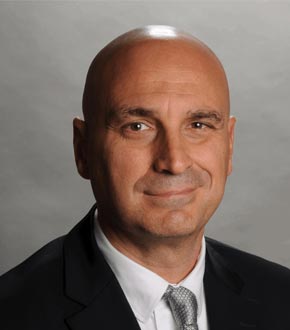 Safety Management and Research & Development - External referent
Holding a PhD in Organizational Management Information System from the University Nice Sophia Antipolis, Ivan is a specialist of Research & Development in the field of Human Organisational Safety Factors (HOSF) applied to aviation, especially to Safety Management Systems (SMS). He enjoys a full understanding of ICAO and EASA aviation Safety regulatory frameworks.


Before supporting Apave Aeroservices' strategy in the improvement of aviation safety and aviation organisations performance, he has worked 20 years for the French CNRS (Centre National de la Recherche Scientifique) and implemented numerous projects related to Safety Management at aviation authorities, aircraft operators and airports. Ivan is also an instructor assigned by ENAC (French Civil Aviation Academy) to a training program consisting in training airport managers to risk management, in frame of the continuous improvement of their Safety Systems.


From 2013 to 2016 he was Corporate Treasurer of PEGASE, the French Cluster for Safety in Civil and Military aviation, that will become few years later the SAFE Cluster.


For Apave Aeroservices he was contributing to the design of the first prototype of the newly RBO model (Risk Based Oversight) designed to meet OSAC's commitment towards the EASA: a new approach of conducting oversight, driven by the combination of risk profile and safety performance, and its execution focusing on the management of risks, besides ensuring regulatory compliance.


He is also working on civil and military aviation safety reviews, designing and customizing improvement action plans for aircraft operators, covering key issues like the organization and implementation of their Safety Management Systems, Fatigue Risk Management Systems (FRMS) and the implementation of a "just culture" as per ICAO recommendations.
Ivan Volpoët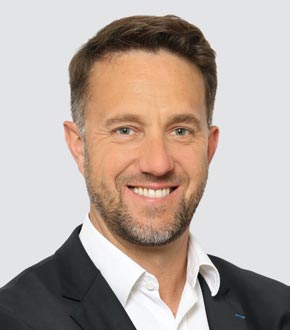 Lead SME on civil and military Airworthiness - External referent
With more than 20 years of experience at the French procurement Agency (DGA), French Ministry of Defence, including 15 years as airworthiness engineer and expert relating to Armament systems, Ivan assumed responsibilities as aircraft Project Certification Manager and Flight Test Manager.


His large experience as Program Certification Manager on behalf of DGA and of NATO Agency NAHEMA (as airworthiness manager) gave him the opportunity to develop his military airworthiness expertise: especially as chairman of the JMANN (Joint Military Airworthiness Authority for Nh90), as MDOA Team Leader and in the frame of the development of the JMANN Part 21.


He joined Apave Aeroservices as Lead SME Certification for the framework contract with the EDA (European Defense Agency) and worked with the MAWA Forum (Military Airworthiness Authorities working groups) to build up new regulatory material, including considerations to new technologies for the Future Combat Air System and Unmanned Aerial Systems. He was also part of the Apave team involved in the "analysis and improvement of the implementation of the military airworthiness regulations within the French Armed forces'' requested by the French Directorate for Aeronautical Equipments (DMAe) in order to streamline and improve its organization and procedures.
Why choosing
Apave Aeroservices?

International reach
Apave development has resulted in a network of about 40 international subsidiaries and with 20% of its 12.400 workforce and revenues coming from abroad. Apave Aeroservices is international by nature and rely on our shareholder's commitment to further develop the proximity to our aviation customers.

Independence
Apave Group is known for its historic associative culture. Apave Aeroservices is independent from any financial or industrial stakeholders, making it a trustful and reliable third party for risks assessment and risks management. Our core values are integrity, expertise and customer satisfaction.
Service oriented
Apave Aeroservices is able to provide you with an access to one of the best and largest team of civil and military aviation safety experts available in Europe. Our SME and project managers respond quickly to your requests to identify your needs and to address your concerns.